We've been underscoring the significance of the wedding day in one's life. To make this day special, people around the world have been coming up with new ideas ever since the concept of marriage was invented (or so it would seem).
In today's age of millennials, things have become more extravagant than ever! Yes, us millennials know how to celebrate in style, and we can safely claim destination weddings as 'our thing'. Of course, there have been destination weddings before, but compared to today's frequency, they are nothing. In addition, we are the ones making true innovations in destination weddings by adding new ideas and styles every day. One of the more popular and trending wedding ideas is wedding hashtags walls; here you can invite your friends on social media to share their wedding pictures on your wedding hashtags wall, click here to know more about wedding hashtags.
So, what makes destination weddings special in the first place? Well, for starters, destination weddings are theme weddings times 1000. In short, they are the most perfect way of following your dream theme. No amount of wedding decoration would be enough to bring the trues vibes of a place unless you're there.
In this blog, we will cover the most trending destination wedding themes and their ideal locations. If you're planning to host a destination wedding of our own, you can choose a theme that suits you both and start packing right away!
1. Traditional Theme
Even though we live a modern lifestyle, we still have our love for culture and heritage deep inside our hearts. This is why we've decided to select heritage weddings as our very first theme in the list. Now, there's no question about which location would be ideal to host a traditional themed destination wedding. Of course, it's Rajasthan! It's as if the state's name is a synonym of rich culture. Here are some of the most classic destination wedding themes in different cities of Rajasthan.
2. Beach Theme
This concept of getting married near the seashores has been couples' favorite theme in Europe and the US, and now it seems like India has also caught up with this theme. In our defense, why wouldn't we be? A beach is naturally a very romantic setting and is a perfect place for saying your vows.
Now, coming to the question of location. Before you say Goa, hear us out. India is among the top 10 countries in terms of the longest coastline in Asia. There are just so many beach cities with their own cultural uniqueness, of which Goa is also a significant part. All we're saying is, it's good to have options. Here are some pictures to help you choose better.
3. Rustic Theme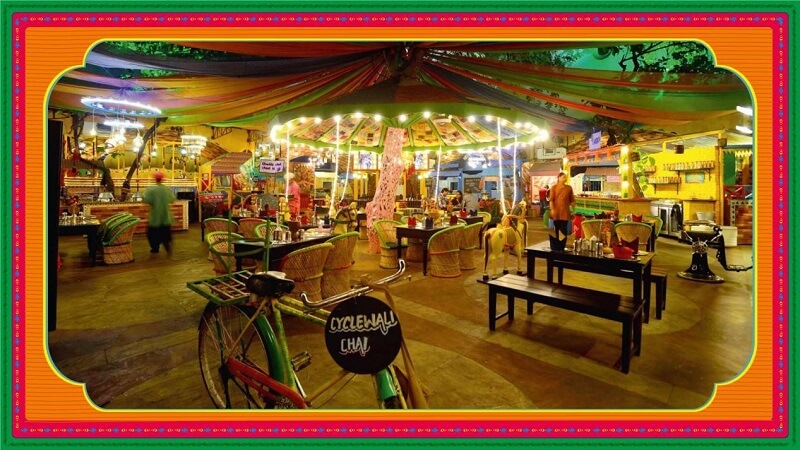 Another very popular theme among today's couples involves sharp village vibes. Now, a clear distinction has to be made between traditional and rustic themes. In the former, there's emphasis on cultural significance in the theme, while in the latter, the focus is on a rural setting. Both can collaborate under certain conditions, but the difference starts to show when modernity comes into play. Traditional theme is very welcoming to modern tech and aesthetic, while the rustic theme is all about going back into the past. Here are some examples:
4. Modern Theme
Last but not least, a perfect theme for a 21st Century wedding! By modern, we don't just mean using high tech toys to entertain everyone during the reception. Rather, it's about making your own custom themes by either making a unique combination of multiple themes or inventing your very own unique theme to give your guests a totally new experience. If this is what you have in mind, here are some ideas to start planning your own theme with:
So, that were some of our favorite destination wedding themes. What other places and themes do you have in mind? Let us know down in the comments below and help all the to-be married couples in hosting a memorable wedding.