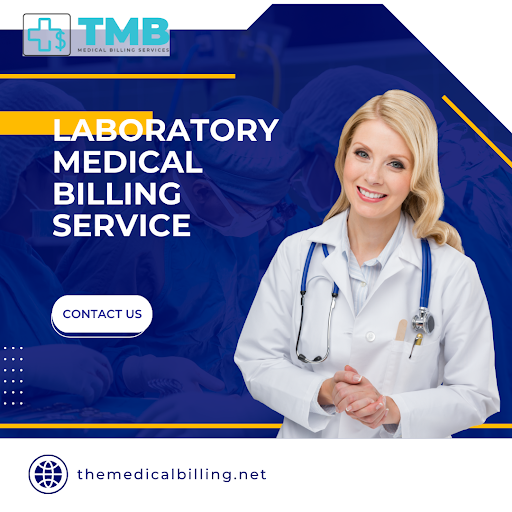 The field of Laboratory Medical Billing is being investigated intensively. CMS has enhanced its monitoring of laboratories following the OIG's announcement of a close study of independent laboratory billing practices, making the billing process much more complex. With reimbursement rates decreasing, costs increasing, and billing standards becoming more severe, the demand for proficient and process-compliant laboratory medical billing services is at an all-time high.
Medical billers must be familiar with Laboratory Medical Billing HCPCS, CLIA changes, and PAMA updates. Knowledge of broad laboratory services such as biological, serological, hematological, and cytological testing has been crucial. The possibility of inaccuracy is believed to be below. 'The Medical Billing' (TMB) is aware of the numerous billing problems that laboratories encounter. The complexities of laboratory billing standards, ever-changing payer restrictions, and difficulty accessing information can all stymie growth and business success. Our 14+ years of Laboratory billing experience helps us to easily overcome these dynamic billing difficulties, allowing our clients to focus on their core capabilities and, as a result, improve their bottom lines.
LABORATORY BILLING EXPERIENCE IN
CLINICAL TOXICOLOGY

ANATOMIC PATHOLOGY

CANCER GENOMICS

PHARMACOGENOMICS

IMMUNOLOGY

MOLECULAR DIAGNOSTICS
BILLING AND CODING FOR MOLECULAR LABS
There is a high demand for molecular laboratories. Rising demand leads to expansion. However, this comes with significant obligations and complications in invoicing and coding. The Molecular Testing sector has been rapidly expanding, and CMS evaluates the top genes tested each year to rewrite codes, making it difficult to keep up.
Noncompliance makes billing difficult. To secure correct payments for molecular lab testing, laboratories must stay up to current on billing and coding modifications and practices.
TMB has the knowledge and experience to provide excellent molecular billing and coding services. We assure maximum reimbursement, strict adherence to both old and new laboratory billing requirements, and we handle all follow-up procedures so you don't have to.
BILLING SERVICES FOR TOXICOLOGY LABORATORIES
Toxicology Laboratory Billing Service is the most volatile and ever-changing area of lab billing. The use of G-codes to classify testing methodologies by Medicare in 2016 constituted a significant shift. To deal with overutilization and other fraudulent practices, three categories of G-codes were devised, one for presumptive testing and one for definitive testing.
Overutilization is another area under scrutiny by the CMS, OIG, and the US DOJ. As a result, receiving appropriate compensation necessitates keeping lab medical billers up to current at all times.
It is critical to understand the rules governing modifier application and diagnosis codes. TMB's highly skilled toxicology lab billing services have assisted toxicology labs in increasing revenue.
BILLING FOR PATHOLOGY LABORATORY
Billing for pathology laboratory services might be especially difficult. Billers must comprehend pathology's several sub-specialties, including cytopathology, toxicology, and hematological, among others.
To make matters worse, Pathology laboratory billing is governed by a complex system of laws and regulations. As a result, pathology lab billers must be familiar with the same to produce profitable results. A solid understanding of pathology lab terminology and procedures allows a smooth billing transition and overcomes billing problems, resulting in fewer denials and higher payouts.
We make regular efforts at TMB to keep up with changes in CPT codes, CCI amendments, and pathology laboratory billing guidelines, leaving little space for error.
BILLING SERVICES FOR CLINICAL LABORATORIES
Pathological, biological, chemical, microbiological, biophysical, hematological & immune-hematological, serological, cytological, and other operations are offered by a clinical laboratory. To qualify, these services must now meet the conditions outlined in 42CFR Part-493 of the CLIA, 1988. Furthermore, clinical lab tests must be billed using CPT4-80000 series and ICD-10 diagnosis codes. There are some restrictions to using diagnosis codes that must be considered.
The margin for mistake is minimal, and no practice can afford to lose money and spend valuable time arguing and appealing denials. Our staff of billers and coders knows the requirements for determining medical necessity and stays up to date on the latest technologies as well as the ever-changing CPT and ICD-10 codes.
Providers of Medical Credentialing Services
Do you intend to open a new practice? If this is the case, you will undoubtedly want the services of skilled and dependable Medical Billers who are well-known for providing the best Physician credentialing services and establishing practices or getting physicians credentialed with several payers.
TMB's professional Medical Billers and Coders have been in the Medical Billing business for so long that they are well-versed in introducing physicians to new networks and payers. Some of these can also help to speed up the credentialing procedure with government entities.
These Medical Billers understand the procedure and have the necessary contacts to assist you with the best Physician credentialing and Medical credentialing services. They are fully informed of each payer's market offering and hence attempt to negotiate the best prices for your practices. In general, these medical billers can collect the average rate charged by other specialists and speak with you on your practice's fee.
PROCESS OF CHARGE ENTRY IN MEDICAL BILLING SERVICES
The first phase in the medical billing process is the charge entry process. It starts with filing claims for charge entry services delivered to patients and preparing bills; everything is done electronically to reduce revenue cycle days.
Patient demographics and medical codes used on charts are validated. To limit the possibility of claim rejection, each claim is reviewed to check: DOS, POS, Provider Info, Units, Modifiers, CPT code, Facility Billed From, Referring Doctor. Your fee schedule is taken into account, and bills are generated accordingly.
Our Billers also submit claims to clearinghouses to ensure complete correctness for all of our clients. CMS 1500 forms are also created for submission to government entities.
Before submitting claims, our Billers ensure layers of a quality Charge Entry Process in Medical Billing, ensuring 100 percent clean claims submission the first time.
Our Charge Entry services include:
Our billers perform manual checks to verify accuracy.
A quality assessment was conducted at random using statistical data.
ACCOUNTS RECEIVABLE FOLLOW UP
With a continuous follow-up of pending claims, TMB's major goal is to reduce the time of AR follow-up in healthcare. Our accounts receivable follow-up team strategizes the best approach by conducting a thorough review of pending accounts receivables and following up with insurance providers and patients regularly. Our team contacts insurance providers on any claims that have been pending for more than 30 days to resolve payment and increase cash flow. As a result, there will be more open claims and all denials will be resolved in a timely way.
Other Services
Chiropractic Claims Billing Services

Insurance Eligibility 

Verification Denial Management Service 

Medical

Laboratory Billing Services

Patient Follow Up Services

Patient Eligibility Verification

Payment Posting Services

Physician Credentialing Services

Physical Therapy

Medical Billing Services
These Value Adds are guaranteed to be unavailable from any other Service Provider. We fall in love with you, we fall in love with your business, we live for you, we wake up and come to work for you once we have your business. As a result, it's critical to us that you stay with us, which is why we've worked hard to develop this extra unique line of value-added services that you won't find anywhere else.