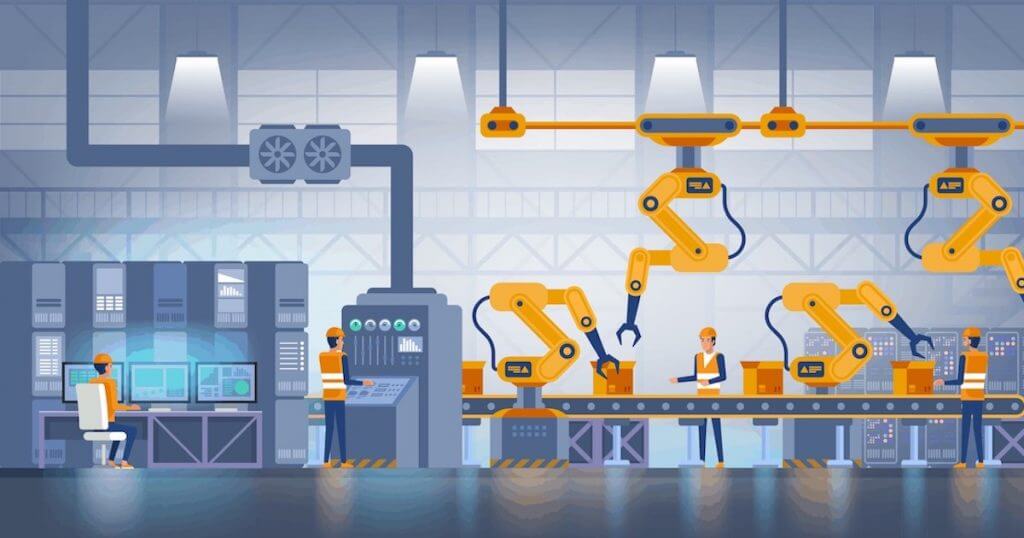 Implementing lockdown due to coronavirus epidemic in the country and most countries of the world has led to a big decline in industrial production. According to the latest figures, industrial production in the country declined by a massive 16.7% in the month of March. Industrial production has declined due to lockdown mainly due to poor performance of mining, manufacturing and power sector. According to the government data released on Tuesday, the industrial production index (IIP) recorded a growth of 2.7% in the month of March last year.
As it was assumed, there were differences in the performance across sectors, with mining less scathed than manufacturing and electricity. Similarly, the use-based classification reveals a widespread and substantial slump in all the categories except primary goods, which witnessed only a modest 3.1% decline, buffered by mining output.
Manufacturing is reduced by 20.6%
Significantly, the central government in India implemented a nationwide shutdown from March 25, 2020 to prevent the coronavirus epidemic. According to the National Statistics Office (NSO) data, manufacturing output in the industry declined by 20.6% in March 2020, compared to a growth of 3.1% in the same month a year ago. The latest data shows the effect of lockdown in industrial production.
According to the information, electricity generation declined by 6.8% in the month under review, while in March 2019 it was recorded a growth of 2.2 percent. According to the latest data, the production of the mining sector remained stable in March this year, as against the level of a year ago, compared to a growth of 0.8 percent in the same month a year ago. At the same time, talking about IIP, there was a decline of 0.7% in the last financial year, while in 2018-19 it recorded a growth of 3.8%. Lockdown is still in force in April and May after March, so it is possible that its major impact in industrial production will be seen for the next few months.
Due to the surge in food inflation continues to reinforce the adverse impact of the COVID-19 on the economy both from sides, the demand and supply-side disrupts. While the data gaps will continue, we expect the policymakers' decisions to be more a function of near term risks facing the economy. RBI has already announced several measures and to overcome with this we expect the heavy lifting to be done now by the government through financial support for the needy sectors," Upasna Bhardwaj, Senior Economist at Kotak Mahindra Bank.
Must Read: Amit Shah Announced Only Indigenous Products Will Be Sold In CAPF Canteen from June 1