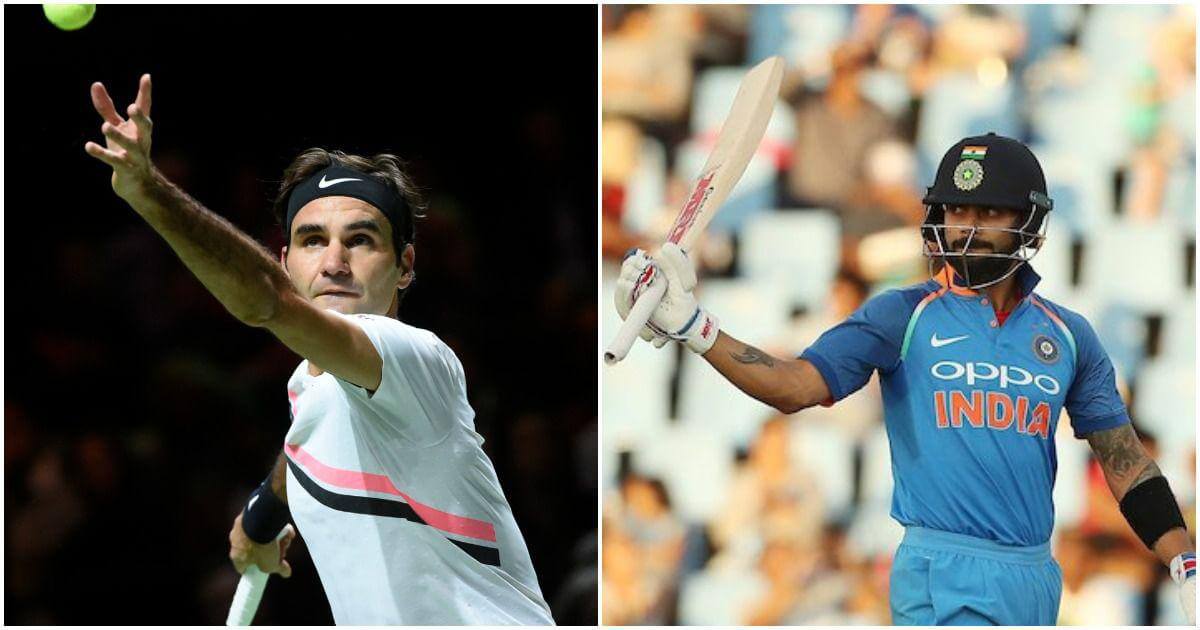 The world's iconic magazine Forbes released a list of the world's highest-grossing sportspersons on Friday. In this list of Forbes, Switzerland tennis star Roger Federer has topped the football star Portugal's Cristiano Ronaldo and Argentina's Lionel Messi. Roger Federer has now reached the top with earnings of $ 106.3 million, or about Rs 802 crore. Talking about Indian players, only Virat Kohli, the captain and star batsman of Team India, has been able to make a place in the top-100. Apart from him, no Indian player is even near the top-100.
Kohli included in the Forbes list for the Fourth Consecutive Time
Virat Kohli considered the best among the current batsmen of the world, has been in the Forbes list of the highest-grossing 100 players for the fourth consecutive year. In the latest list, Kohli has reached number 66 with earnings of $ 26 million, or about Rs 196 crore. Let me tell you, Indian captain Kohli was at number 100 in the year 2019 with a gross of 173.3 crores. It was 83rd in 2018 with earnings of Rs 166 crore and 89th in 2017 with assets of Rs 141 crore.
Brazilian Footballer Neymar at Number Four
In the list of Forbes-100 Highest-Paid Athletes, the second number is star footballer Cristiano Ronaldo, who earned $ 105 million or about 793 crores rupees last year. At the same time, Lionel Messi has earned only 8 crores less than this Portuguese footballer. Brazilian football star Neymar Jr. is at number four in the list with earnings of $ 95.5 million, or about Rs 721 crore.
Read More: Keep Always Your Mind and Body Healthy by Changing these Habits
For your information, let me tell you that Roger Federer, who has named 20 Grand Slam titles in the world of tennis, has earned almost 7 billion through brand endorsement. He was at number four in this list of Forbes last year, but this time Federer has jumped three places to the first position. He even became the first tennis player to do so, which has now become a record as well.