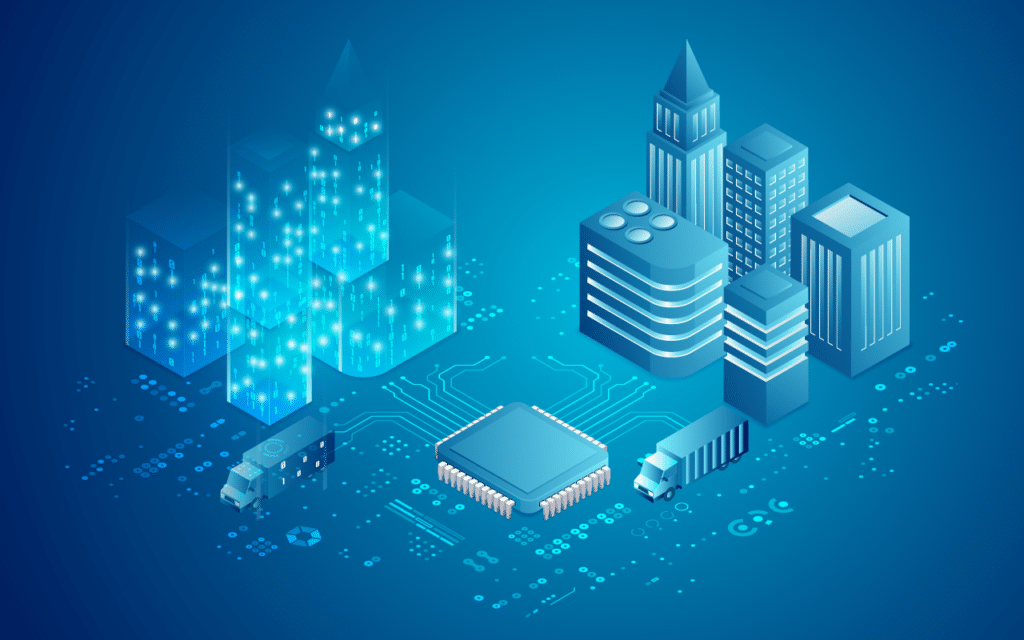 As you move towards digital transformation, you need to study trends in logistics and supply chain technologies, evaluate their potential in your business environment and select a logistics software development company that can meet your specific business needs. 
When retailers and logistics companies come together as supply chain partners focused on creating the best last-mile deliveries, the technology involved enables them to adapt to the market and respond to unforeseen events. Using logistics software development, logistics companies can plan and forecast inventory and delivery issues ahead of time, as well as gain real-time visibility into what's happening along the way. 
Companies that track and digitize technological developments are finding it easier to overcome the growing challenges of logistics. This growth is putting pressure on the way logistics and transportation providers manage their supply chains, and trends are being considered to simplify warehouse operations and fleet management, as well as reduce overall transportation costs. 
If logistics companies continue the trend of reorienting their supply chains, this could mean fewer miles traveled. As the market moves towards a sustainable development solution in response to consumer demands, a good software development company keeping in mind the latest logistics technology trends will prioritize efficiency with sustainability in mind. We expect the use of green technologies, even in the smallest transport operations, to continue to expand in 2022 as manufacturers and retailers put pressure on carriers to make their operations more environmentally sustainable. Other achievements will affect large-scale and growing logistics as early as 2022. 
From unmanned delivery vehicles and warehouse robots to data analytics that saves time and money, here are 10 technology trends that are transforming logistics and its management. New trends in logistics for 2022 aim to promote more sustainable logistics through digitalization and automation. For this reason, the following trends in logistics should set the course for logistics in 2022. Technology will continue to redefine the supply chain and the logistics industry in 2022 and beyond.
Last-mile delivery
As the name suggests, this is where the supply chain concludes. This last stage is critical, as a failure at this stage will cause all the previously hard work to go in vain.  As and when the product is delivered at the doorsteps of the customer, it is of paramount importance for the logistic service provider to deliver the final product without the slightest defect.  This, however, is easier said than done, as the service provider has to surmount many hurdles ranging from delays caused by traffic to deliver density to customer demands.   
Drone deliveries 
One way of delivering last-mile satisfaction is the use of drones. Drones are increasingly being used to deliver products without delays and without defects. Since the product is traveling in the sky, there's no issue of traffic jams, unnecessary delays and congestion.  Apart from faster deliveries, drones facilitate smoother logistics and less carbon footprint. The global drone logistics and transportation market is currently valued at just over $11 billion in 2022, with densely populated countries like India and China registering strong growth.  
Visibility into Supply Chains
Organizations have always considered supply chain visibility to be of vital importance, and this is going to assume added significance in 2022. A survey of 70 supply firms revealed that over 95% consider supply chain visibility plays a vital role in the firm's overall success. This should not come as a surprise though as supply chain technology and visibility aid organizations save time, and diverting resources to more pressing issues. 
More importantly, supply chain visibility plays a key role in enhancing customer satisfaction—arguably the most important factor for a firm's survival.  Supply chain visibility ensures that the customer is happy, as it eliminates issues related to delays, order backlogs, and stock shortages.  As a customer, you are well aware of how frustrating it can be if the shipment is delayed or worse still there's no news of the shipment while it is in transit. 
Reports suggest that over 45% of supply chain executives rely on Cloud one to ensure supply chain visibility. This is hardly surprising as this technology can play an important role in helping organizations remain ahead of the competition by helping them avoid supply chain disruptions and delays.  Modern organizations are increasingly making use of cloud technology to close the gap between their operational and digital abilities and do away with the problems of customer dissatisfaction, supply chain disruptions, and delivery delays. 
Automated warehouses
The rising popularity of AI, Big Data, and ML is giving rise to increased automation.  Modern supply chain and logistics companies are increasingly using robots and computer vision solutions to reduce human involvement. This in turn provides organizations with a host of benefits ranging from heightened efficiency, reduced inventory loss, more warehouse space, better customer service to better resource utilization, and less operating costs to name a few.
Climate-smart supply chain planning
Reports suggest that over 90% of millennials are willing to shell out extra bucks for products produced in a sustainable way.  Thus, in an effort to lure them, modern organizations are paying extra attention to decarbonization strategies, and wholeheartedly adopting environment-friendly greener solutions. This is paying the way for rapid adaptation of greener transportation methods, as witnessed by the precipitous growth in the EV market, which is set to grow to $1.9 billion in the next few years.  From investing in smarter warehouses that are designed to consume less energy to building greener supply chains, the logistics industry will continue to integrate environment-friendly solutions into its business operations.  
Conclusion
In a world where the rate of change is fast and technology blurs, it's an exciting time to be involved in the logistics industry. The rise of the Internet of Things, blockchain development services, and increased use of artificial intelligence promise to improve the efficiency and connectivity of supply chains. Logistics has also played a vital role in helping us fight our way back from recession after recession. Technology is going to play an even larger role in these leaner times and for logistics providers, there's never been a better time to jump on board.